How to Integrate AI in Business?
Process
1. UNDERSTAND
the Benefits of AI: Before you start
integrating AI into your business, it's
important to understand the benefits
of using it. AI can help automate
mundane tasks, increase efficiency,
improve customer service, identify
customer trends and behaviors, and
more.
2. IDENTIFY
Your Use Cases: Before diving into AI,
you need to identify the specific use
cases in which AI will be beneficial for
your business. Once you have
identified these use cases, you can
move on to the next step.
3. DEVELOP
Your AI Strategy: Once you have
identified the use cases and
assessed your infrastructure, you
can begin to develop an AI strategy
for your business. This should
include goals, objectives, timelines,
and budgets, as well as the specific
technologies and vendors you will
be working with.
4. CREATE
an AI Team: In order to implement
and manage AI, you will need an AI
team. This team should include
both technical and non-technical
personnel with expertise in AI and
its applications.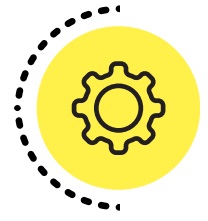 5. IMPLEMENT
Once everything is in place, you can
begin testing and implementing AI
into your business. Start small and
measure the results of each
implementation before expanding
to more complex use cases.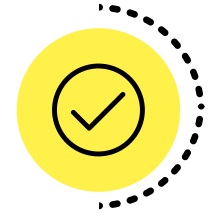 Following these steps will help you successfully integrate AI into your business.
AI can be a powerful tool for businesses, but it needs to be implemented correctly in order
to be effective.
1. UNDERSTAND
AI OPPORTUNITIES FOR BUSINESS
1. Automated Customer Service
AI-powered chatbots are being used to provide customers with around-the-clock customer support, reducing the need for expensive customer service staff.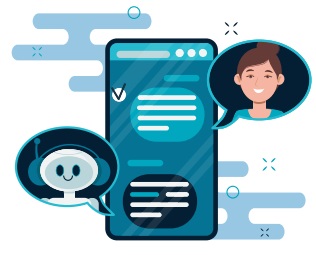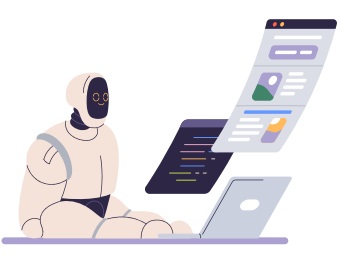 2. Automated Content Creation
AI can be used to create content such as blog posts,
articles, emails, voice & video,
eliminating the need for businesses to hire expensive
content writers and video
editors.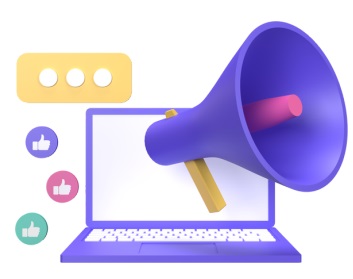 4. Process Optimization
AI can be used to analyze and
optimize business processes, such as AI assistance, meeting notes, summaries, presentations creation to maximize efficiency
and minimize costs.
5. Automated Lead Generation
AI can be used to generate
leads for businesses by
scanning the web for
potential customers and then
contacting them.
6. Automated Design Creation
AI Design Tools create visuals for ads, social media, websites,
brandbooks, logos and more
without a need to be a design
expert. They could also predict
conversions from your ads and
recommend the most efficient ones.
7. AI SEO Tools
AI-powered tools to analyze web content, identify areas that need improvement, and suggest strategies to improve website visibility. AI SEO helps to analyze user behavior and recommend content to attract visitors.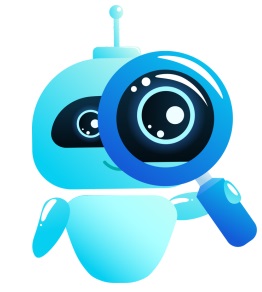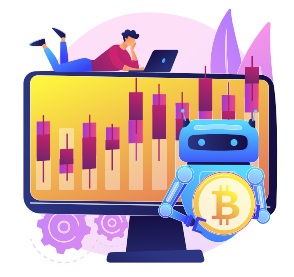 8. Automated AI Trading
It eliminates the need for manual trading, allowing traders to set parameters for their strategy and watch the AI take over. AI Trading can help investors make more informed decisions, increase their profits and reduce their risk.
9. Risk Management
AI can be used to analyze large
amounts of data to identify and
assess risks, helping businesses make informed decisions.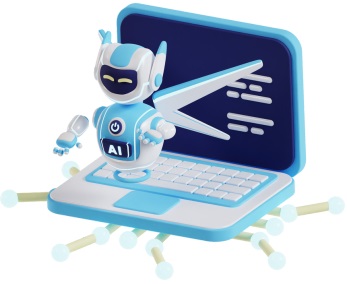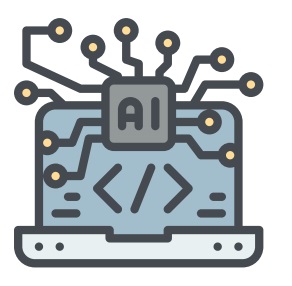 10. Automated Software Development
AI code generators automate
the creation of software code,
allowing to develop programs
faster and more efficiently
with less resources and costs.
…and also AI Supply Chain, AI Accounting, AI Predictive Analysis, AI Fraud Detection, AI Cyber
Security, AI Legal Tools and more…
2. IDENTIFY
AI FOR BUSINESS
Analyze existing AI solutions
Define business goals and objectives
Identify potential AI use cases for the sector
Evaluate the cost/benefit of each use case
Select the most appropriate AI use case for the business
Develop an implementation plan for the AI use case
Identify any potential risks and develop mitigating strategies
Monitor the performance of the AI and adjust as needed
3. DEVELOP
AI FOR BUSINESS
1. ALLOCATE RESOURCES

Assess your existing infrastructure and determine what changes or upgrades need to be made


2. PREPARE TIMEFRAME

Develop a timeline for implementing the AI strategy



3. CHOOSE PARTNERS

Identify and evaluate potential AI technology partners, vendors,
and solutions
4. ALIGN ANALYTICS

Design a data and analytics strategy that will support the AI strategy

5. INITIATE PROJECT

Develop a plan for researching and piloting the various AI solutions
6. ESTABLISH BUDGET

Establish a budget for developing and implementing your AI strategy

7. ANALYZE ROI

Develop a plan for assessing the success of the AI strategy
4. CREATE
AI TEAM
AI EXPERT
BUSINESS ANALYST
DATA SCIENTIST
SOFTWARE ENGINEER

1. Establish clear goals and objectives for the team, and ensure that all team members understand them
2. Ensure that the team has a diversity of skills and experiences, as this will help
to ensure that the team can
work together effectively

3. Make sure that
communication channels are
open and that team members are encouraged to ask questions and share ideas
4. Set up regular meetings and
review processes to ensure
that progress is being made
and that the team is on track
to reach its goals.

5. Provide the necessary resources and support to ensure that the team can be successful.
5. IMPLEMENT
AI IN BUSINESS
Start with simple use cases: Begin by testing and implementing AI into simple use cases that don't require complex algorithms or large amounts of data.
Measure results: After each implementation, measure the results and make adjustments as needed.
Test regularly: Establish a regular testing schedule to ensure that your AI is working correctly and producing the desired results.
Monitor performance: Monitor AI performance to identify any issues and to ensure that the system is running optimally.
Invest in quality data: Invest in quality data to ensure that your AI system is working with accurate and up-to-date information.
Utilize automation: Utilize automation to speed up the testing and implementation process.
Ensure accuracy: Ensure that your AI system is producing accurate results by using a combination of supervised and unsupervised learning techniques.
Utilize feedback: Utilize feedback from customers and employees to understand how well the AI system is performing.
Scale up: Once the system is working correctly, scale up the AI implementation to more complex use cases.
The guide provided here is intended to help business owners, managers, and consultants understand the
the potential of AI technology and the steps needed to successfully integrate it into their organizations.
With the right planning, businesses can use AI to improve efficiency, increase
revenue, and make more accurate decisions.

By understanding ethical
implications of AI and its technical requirements, businesses can harness its power to drive their business forward.

CONTACT US
FOR MORE INFORMATION