AI RECRUITING
What is AI Recruiting Tools?
AI recruiting tools are software tools powered by artificial intelligence that automate the recruitment process to make it more efficient and to reduce bias in the process. Features of AI recruiting tools often include resume screening, personalized candidate matching and automated interviews.

Automated Talent Cloud platform
Automates recruiting process
Automate your recruiting
The Intelligent Talent Cloud relies on AI to vet, match, and manage over 1.5 million developers around the world, saving companies a ton of time and resources as they construct an engineering team in days.

AI Recruitment Platform
Advanced decision-making recruiting engine

AI-Powered Matching Engine
Never miss out on a quality candidate with automated resume matching. Upgrade your screening through AI chatbot. Converts passive profiles to active candidates. Use of Deep Learning to extract information from the most complex resumes.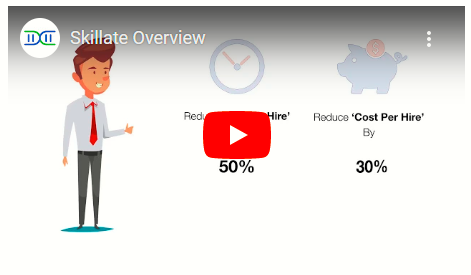 AI Smart Hiring
Identifying top talent and conducting behavioural assessments
Optimize your talent acquisition process with AI
AI recruitment involves using artificial intelligence and predictive analysis to assist recruiters in the hiring process. With our AI recruitment solution, recruiters can concentrate on improving the candidate experience and achieving higher-quality hires.