Creating videos with AI can be a great way to save time and money.
AI-powered video creation tools are becoming increasingly popular and offer a wide range of features to help you create amazing videos with minimal effort. Here are some of the best software tools to help you make videos with AI.
Pictory is an AI-powered video creation tool that allows you to create stunning videos in minutes. With Pictory, you can quickly create professional-looking videos using pre-made templates and customize them with your own text, images, and music. It also offers advanced features like automatic scene transitions, voice-over and subtitle options, and more.
Pictory is designed to create videos by high-convertional algotyghms automatically. You can also simply create automatic video from any blog post. The best part is also, that Pictory adds captions automaticaly, as 85% of social media videos are watched on mute.
Just pick how you want to make your AI generated video:


Pictory.ai will generate the video for you according to your request. After that you can add any custom images/videos/text/logos, any voiceover and create your desired video content fast and effectively.


On every scene of your AI generated video, you will have various video content, according to your topic to choose.
Easily convert any article to video Pictury.ai is a very user-friendly tool and you don't need any special skills to create high-quality video content in less, than an hour.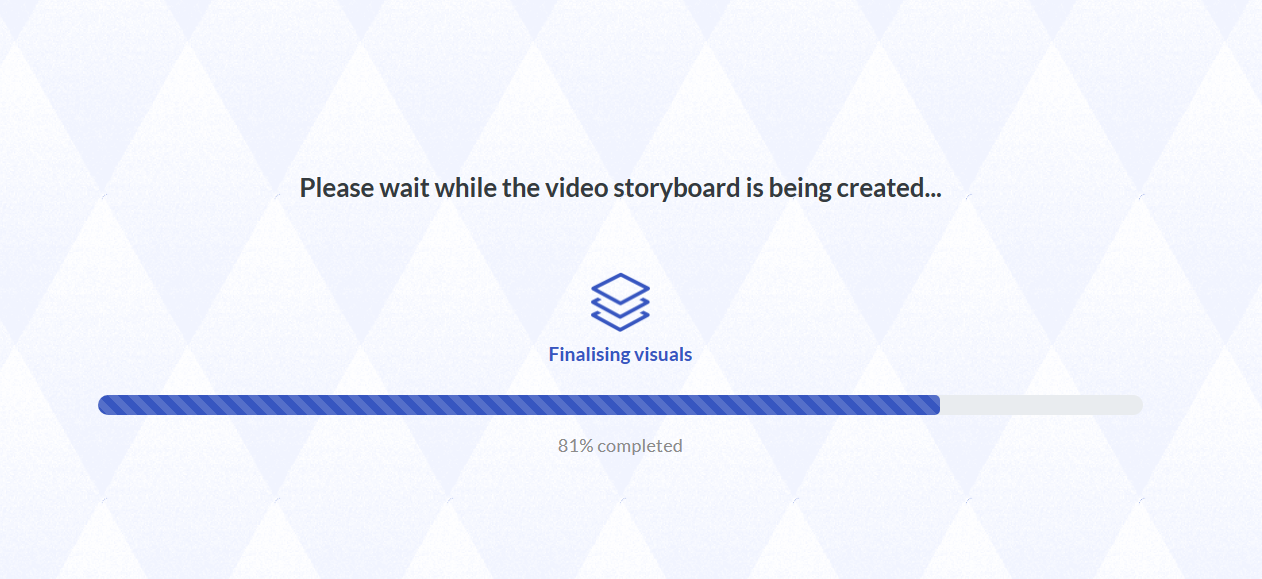 Pictory.ai will automatically offer you video-content according to your subject
This is AI-generated video, created from the link www.bestaitoolspro.com in a few minutes. It's possible to use it, as a quick base to add more manual content in the same editor:
Download and use your quick AI-genetated video on any subject with Pictory.ai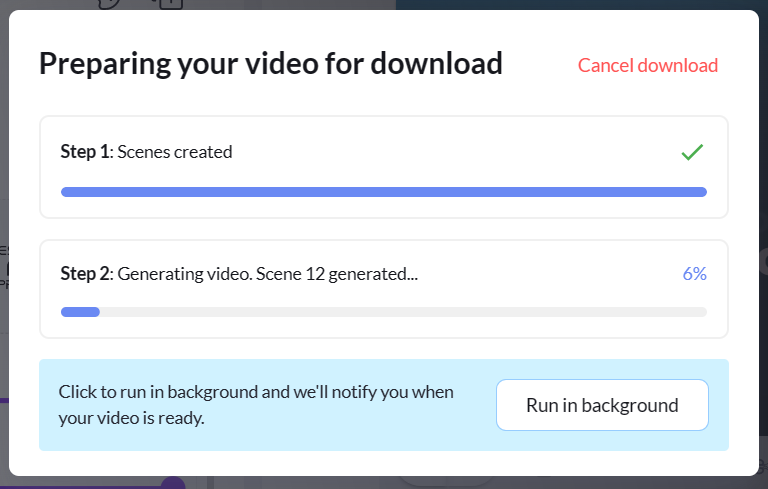 InVideo is a powerful AI-powered video maker that allows you to create videos quickly and easily. It has a library of templates to choose from, and you can customize them with your own text, images, and videos. It also has features like automated scene transitions and voice-over options.
Choose pre-designed templates to create your video in the desired style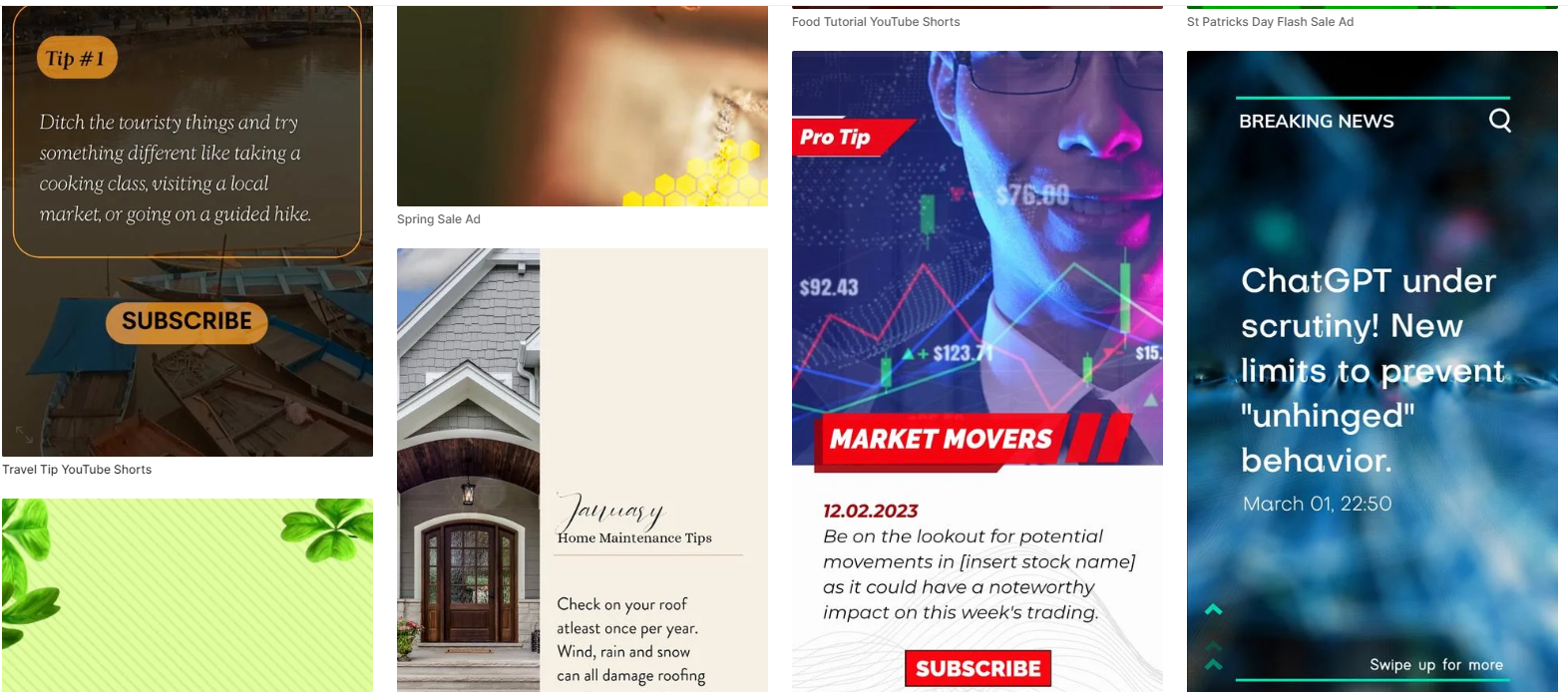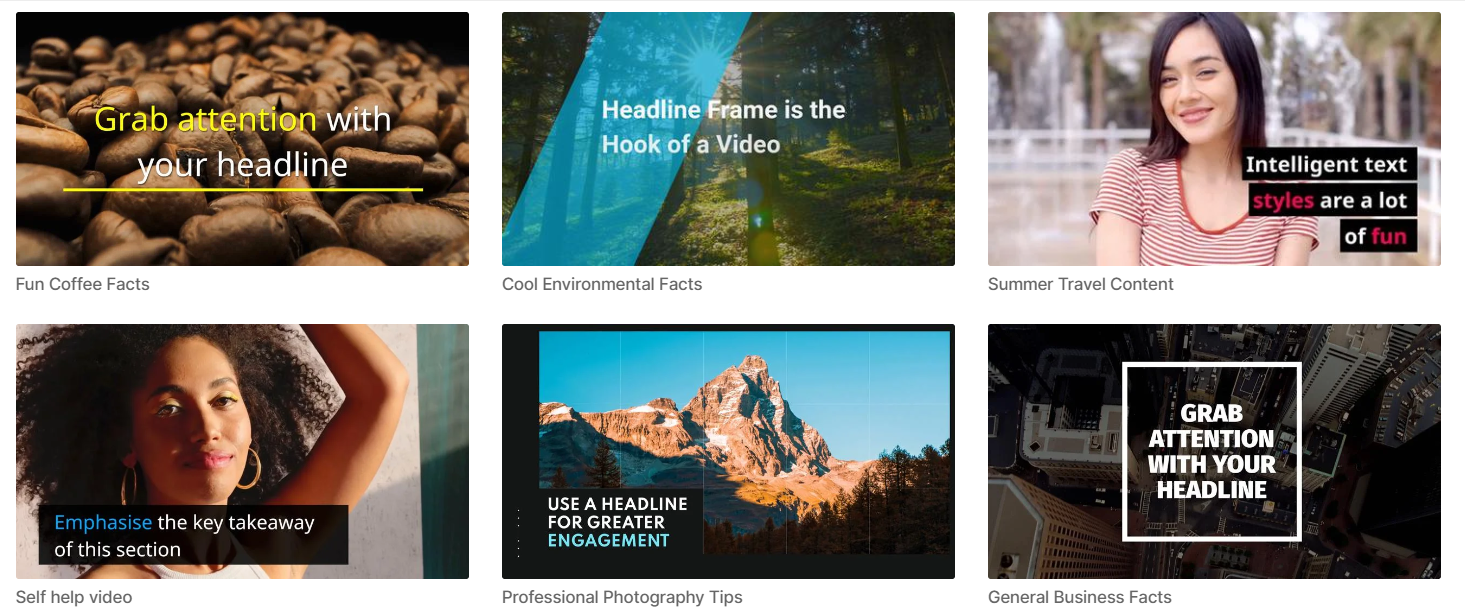 Use AI text-to-video option for creation of an automatic AI video according to your subject in the chosen style
Enter the text for your video, starting each sentence for the new scene from new line. InVideo AI will automatically find and fit video-content for your, depending on each sentence from new line.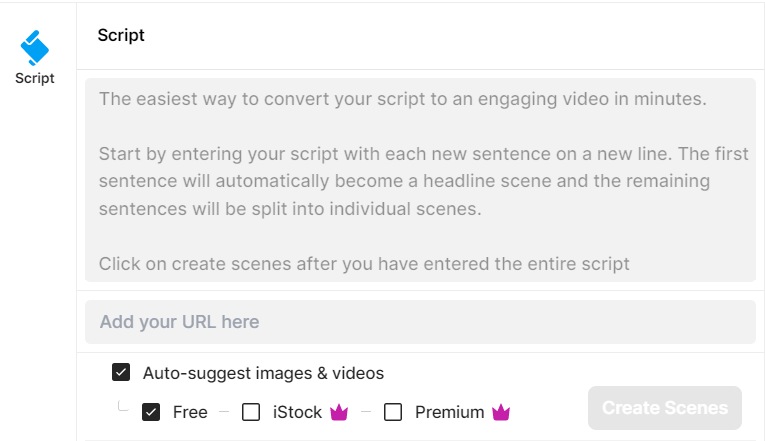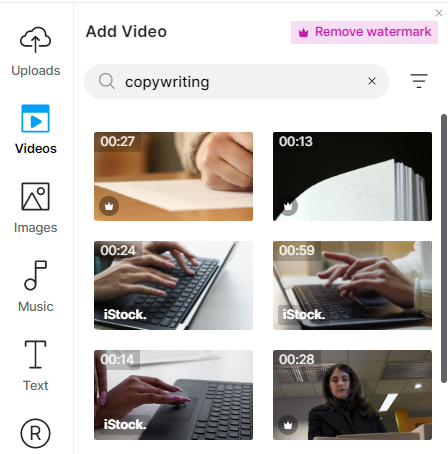 You can manually replace suggested videos on any subject right inside the editor, using InVideo search for the topic, you need
Add any images to the video right in the editor from the database according to your topic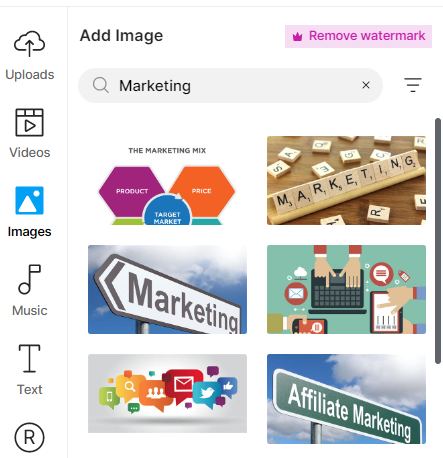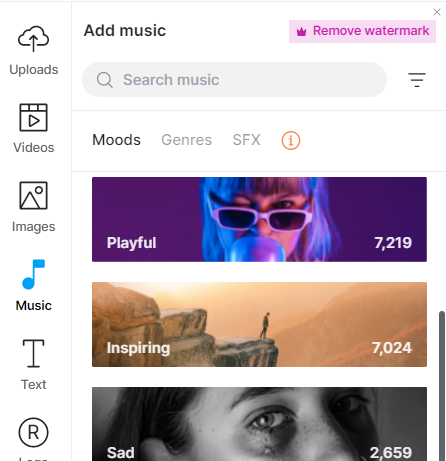 Choose royalty free music for your video project perfectly fitting your story
Add your own text to the video in variety of styles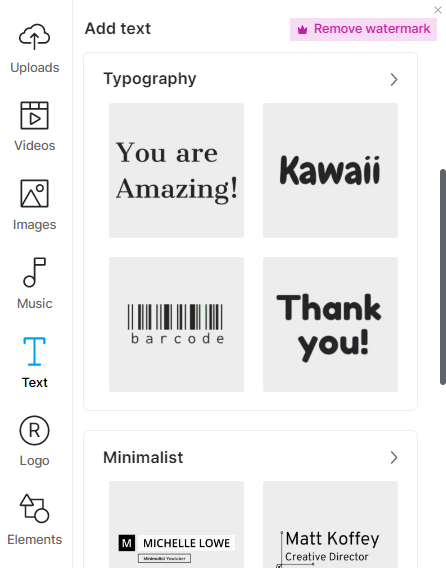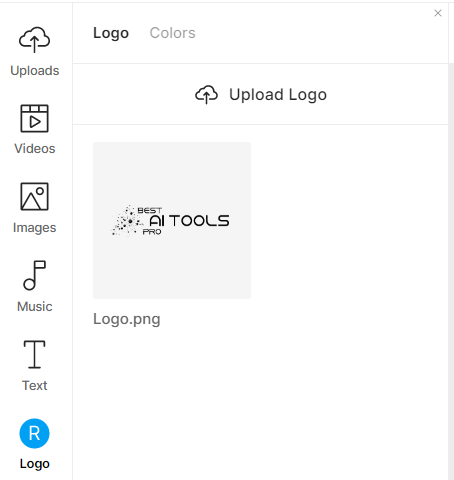 Add your logo to the video
Smiles, shapes, variety of video effects in different forms – there is a plenty to choose from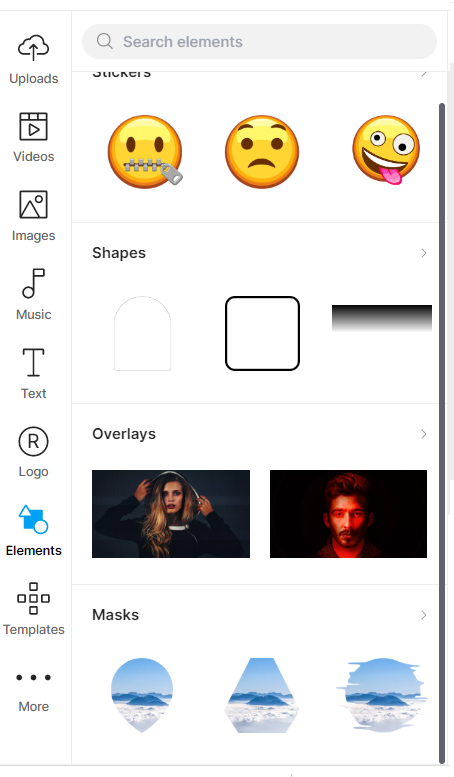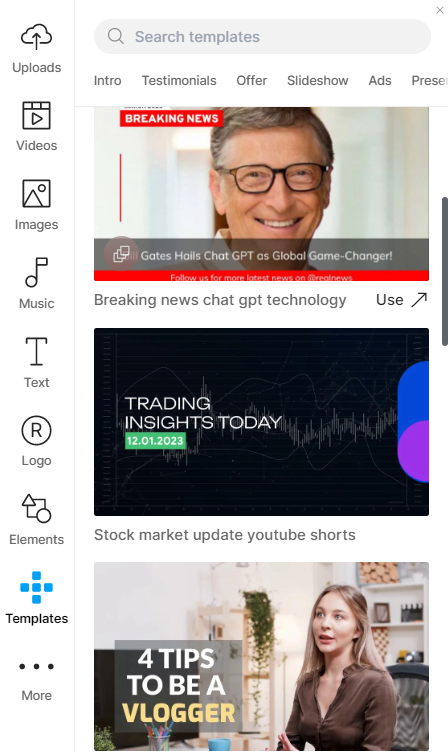 Choose professional template to speed up the creation and increase quality of your video content
Add pre-design video effects with cusrom photo collages and more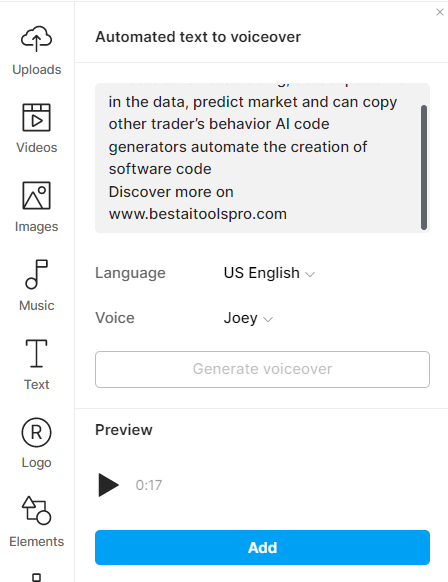 Generate AI voiceover right in the video editor to make your text alive in any language, any voice or accent for your choice. Add it on top of your video right here.
Synthesia is a video creation tool powered by AI that helps you create stunning videos in minutes. It has an extensive library of templates and allows you to customize them with your own text, images, and music.
Get professional actors without spending budget on any studio time.
Synthesia is a great AI Video-Generator for creation of professional video content with virtual avatars, which will not be different on the video from professional actors, recorded in the studio. Moreover, there is a possibility to create your own virtual avatar, which can convert text to video-speach with your own look and voice.
Here is a short guide on easy professional video generation with Synthesia:
Easiest platform to make and record videos.
Live Streaming Studio, Video Editor, Thumbnail Maker, Video Hosting, Video Recording, and Stock Library combined in one platform.
Example of AI-generated video by Wave.Video from the link to AI Crypto Trading page: